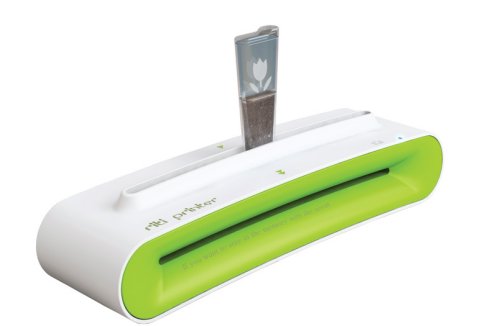 It doesn't matter if you use your printer a little or a lot, we all still hate paying ridiculous prices for ink. But what if you could use old coffee grounds instead? That would beat the price of ink. It may sound crazy, but one day, who knows? Starbucks could resell their grounds for you to take home and put in your printer.(At a high price just like their coffee I'm sure.)
It's a just a dreamy concept right now, but with the RITI coffee printer, you could drink your coffee and print with it too. The spent grounds would be poured into a cartridge and the printing mechanism would be moved back and forth by hand to create the image. I like the idea, but could do without the manual labor part. On the plus side, your resume might be judged by the aromatic quality of your spent coffee.

The down side to a printer like this is that every page would smell like coffee to the point where you would be sick of it.
coffee, printer