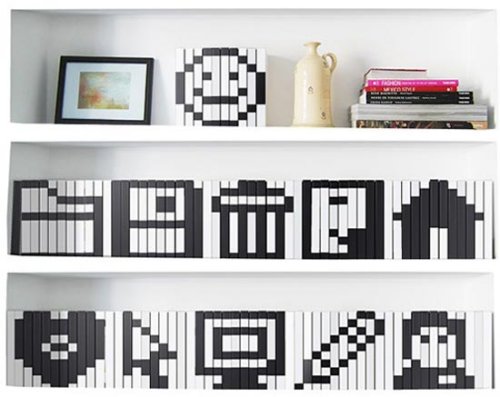 These Pixel art book jackets really add to your geek cred. They are a great way to not only dress up your books, but to add some decorative nerd-flair to your home.
The folks over at icoeye have compiled a great guide and a PDF that you can download to add some geeky style to your library. Pretty cool. You can download the template to create your own designs too.

The only problem I see, at least with my own library of vintage Sci-Fi books etc, is that books tend to come in many sizes. So it might not work too well in that situation. But if all of your books are pretty uniform, it's neat.
art, books, geek, Jackets, library, nerd, Pixel