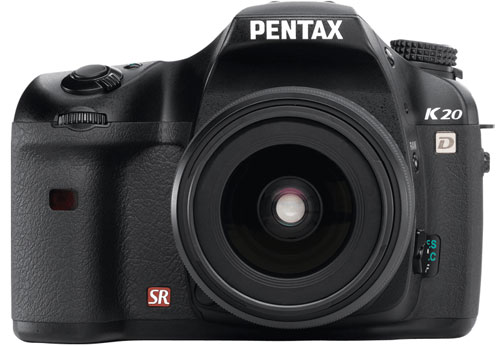 The economy is bad; we have all heard our fill of that. Computer makers, TV makers, and other technology companies are reporting some really bad results in quarterly sales with many firms cutting jobs and missing profit predictions by wide margins. What we haven't heard much on is the state of the digital camera industry.
I am betting sales of digital cameras are down as well and Pentax has announced a big price cut on one of its flagship DSLR cameras introduced in January 2008 called the K20D. The K20D is a 14.6-megapixel camera with a 2.7-inch LCD offering Live View. Other features of the camera include a dust reduction system and a dust and weather resistant body.
When first announced in early 2008 the camera sold for about $1300 without a lens. With the new price cuts of $200, the body sells for $799.95. Those wanting a kit can get the body with a DA 18-55mm lens for $879.95 and the body with a DA 14-45mm lens for $1199.95.
DSLR, K20D, Pentax