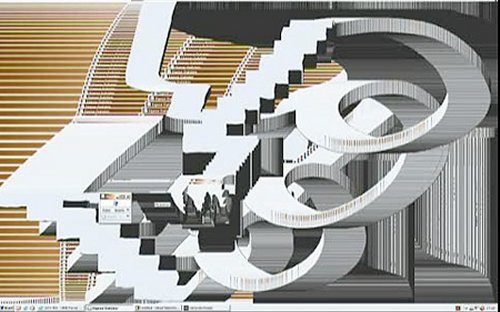 It sucks when your screen won't refresh. Here's proof that Windows errors, though frustrating, can be fun too. This is an interesting piece of artwork created entirely from a Windows error in XP.
Hit the link for a video with added 8-bit? sounds. It's all very Escher-like. Makes you wonder what else you can do with windows errors.

It's kind of trippy watching it with the sounds.
art, error, escher, painting, Windows, XP