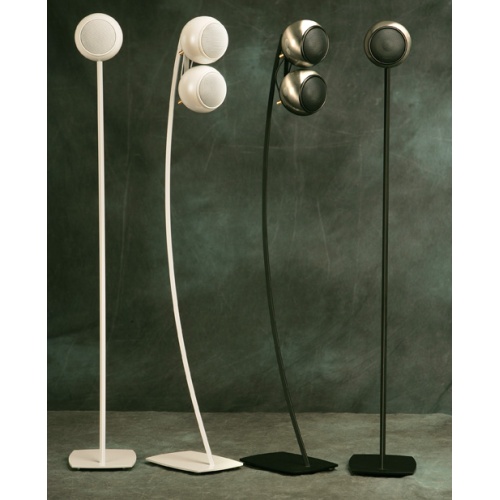 Speaker systems manufactuer Orb Audio today added some new high grade speaker floor stands to its line up. The new TOSS model runs for around $220 a pair.
The Orb Audio TOSS (Tubes of Sculpted Steel) floor stands are handcrafted and consist of a diamond-shaped steel tube which is combined with a gentle curve for a nicer look. The 4-lb. radius laser-cut base is crafted from cold rolled steel sourced from what Orb says are U.S. mills. Speaker wire runs through the curved steel riser to the top and is hidden.
Orb Audio says this cool looking stands are compatible with its Mod1 and Mod2 speakers and that they are available in black and white body colors. They are available now.