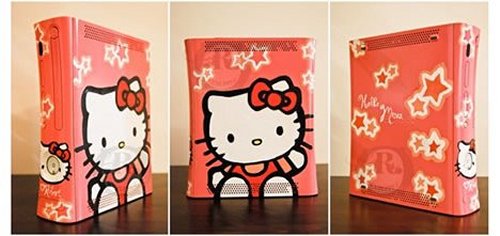 Modding your Xbox 360 with a little paint is nothing new. The results are often unique and every bit as good as fancy high priced art as far as I'm concerned. Whether you choose Sonic the Hedgehog or a cool Domo-kun paint job, it's all good.
However, I nearly lost my damn lunch when I saw this Hello Kitty Xbox 360. For the love of all that is holy, why? Just why? Only DeviantART user Ricepuppet knows for sure as they decorated this Xbox 360 in shades of pink as the gaming community collectively vomits a little in their mouths.

My eyes need to be plucked out and rinsed.
art, DIY, Hello Kitty, mod, xbox 360