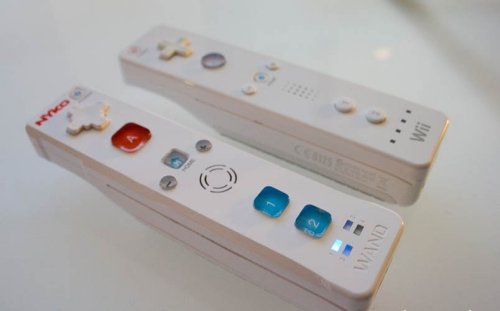 This good looking device is the only Wiimote alternative. It's Nyko's Wand Wiimote. Good news. You only need to wait until April to get one for $35. There are also two bundles available:
With the Wand Action Pak available in June, you'll get the Wand and the Pistol Grip for $50. The Pistol Grip uses Nyko's Trans-Port technology to connect the trigger to the Wand electronically instead of mechanically. Also in June, the Wand Core Pak will be available, which will give you the Wand along with a Wired nunchuk with Rumble for $50.

Pretty cool and good looking Wiimote alternative.
April, Nintendo, Nyko, wand, Wiimote