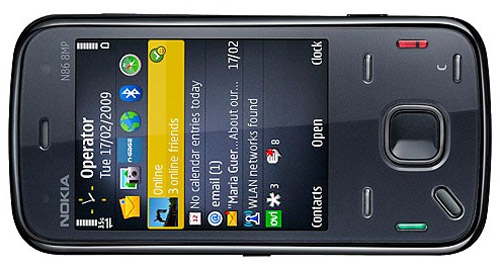 Most camera phone users can agree that the camera is simply not good on the bulk of the devices out there. Even the class leading iPhone has a bad camera that has poor low light performance and is useless as a real camera.
Nokia has officially announced its latest camera phone at MWC 2009 called the Nokia N86 8MP. As you can gather from the name, the handset has an 8-megapixel camera that uses Carl Zeiss optics with built-in flash. Nokia says the camera performs as well as a normal digital camera.
Other than the camera, the handset features 8GB of internal memory, enough to store 4000 images, and has memory expansion with a microSD card slot. Other features include TV out, geotagging, GPS navigation and an integrated music player. The phone has a built-in kickstand for watching video hands free or playing games. Exact pricing and availability are unknown at this time.
MWC 2009, N86 8MP, Nokia