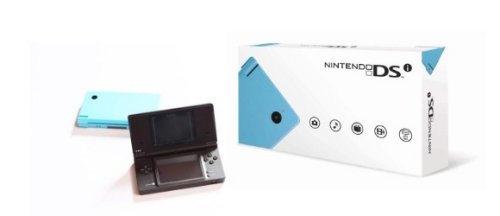 Here's some news that we have all been waiting for. Soon. Yes, very soon you'll be able to get your hands on a genuine DSi in North America on April 5th. The handheld will launch for $169.99 and will include dual cameras and the ability to download content called DSiWare which starts at 200 DSi Points.
The handhelds will come in blue or black colors, but we will see more choices down the road.

Remember, it's never too early to start forming a line at your local Gamestop.
date, DSi, Nintendo, North America, release