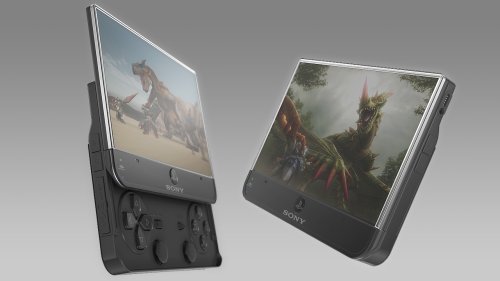 What are the odds? There's a rumor floating around on the internet. And it involves the PSP. That's never happened before… Sarcasm aside, this latest rumor predicts an actual lustworthy design that includes a sliding screen and yet no new hardware inside.
If true, that means it'll have the exact same internal guts as your current model, it will just be more cellphone-like. On one hand, i'd be glad they upped the design and payed attention to various fan renders like the one above, but what good does that do you if the innards don't match?

If true, I would say this is Sony trying to make a quick buck and recoup some losses, but it just doesn't make sense as this would surely cost them.
PSP, rumor, slide, slider, Sony