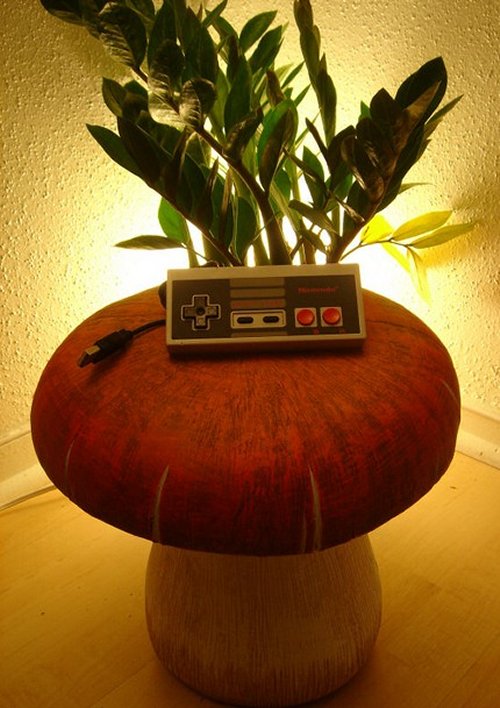 Someone has taken an old NES controller and modded it into The Compwnent USB Nintendo Controller mouse by adding a new chip and USB cable. It will work with any OS. We're not sure how comfortable it would be to use, but it's not like it will injure your wrist over time. Why not?
It will show up as "Compwnent USB NES Controller" on your device list and boasts a Mouse Mode. Hit A, B, Start & Select simultaneously and you can use the D-pad and A/B buttons to control mouse movement and left/right click! The NES Controller will cost you $35.

Mario type mushroom not included.
[Etsy] VIA [Chip Chick]
controller, DIY, hack, mod, mouse, nes