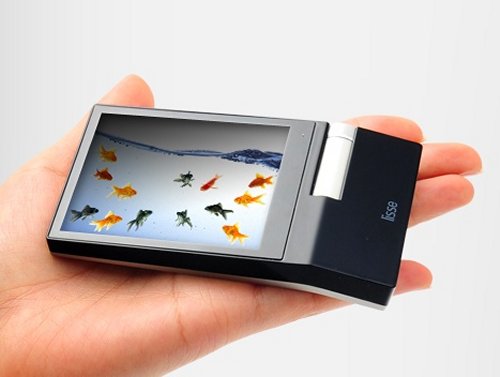 Those looking for a new PMP inspired by iriver's SPINN will be happy to know that MyRacer has launched the Iisse T10 PMP. In fact, one of the few differences is a curved appendage. The T10 will feature a 2.8-inch display with 320 x 240 resolution and support for most audio and video features.
It will also feature a built-in FM tuner, a recorder and support for a variety of games. The T10 comes in two versions, a 2GB and a 4GB model. No pricing details yet.

Should be a good SPINN competitor.
Iisse, launches, myracer, pmp, spinn, T10