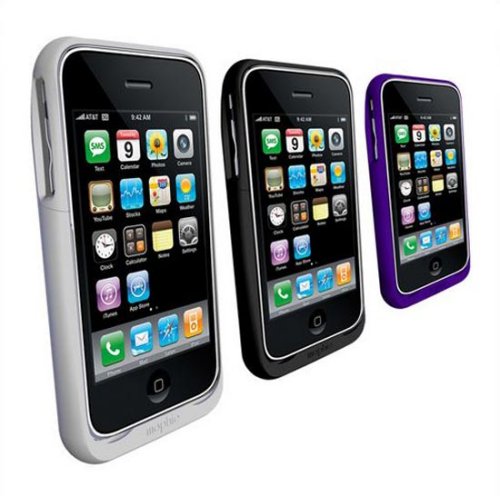 The latest iPhone battery pack from Mophie is probably the most acceptable battery extender yet for your iPhone 3G, the Mophie Juice pack Air. The Mophie Juice Pack Air is a case for the iPhone 3G with a built in battery pack, and judging by the images, it doesn't harm the look and feel of the iPhone too much, unlike others.
The Mophie Juice Pack air will give you up to 270 hours of standby time, 4.5 hours of talk time on 3G or 9 hours on 2G, internet usage comes in a 4.5 hours on 3G and 5.4 hours in WiFi.

You'll also get up to 20 hours of audio playback and 6 hours of video playback. The specs may be less than the current Mophie Juice Pack, but this one is much slimmer.
air, battery, iPhone, juice, Mophie, pack