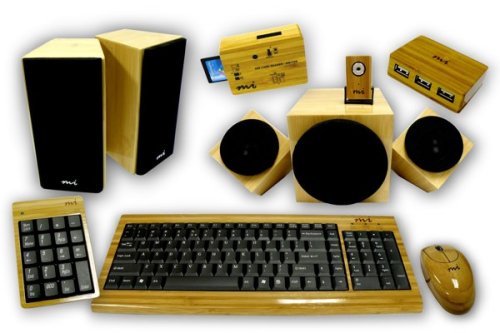 Two creatures love bamboo a whole lot. Pandas and eco-loving hippies. I make fun, but both creatures are smart, because bamboo grows super fast so chopping it down to be used in electronic devices, or to eat, is a good idea. Micro Innovations is the latest company to feature accessories made with a bamboo shell.
Those accessories include speakers, a card reader, a webcam, USB hub, keyboard and a mouse. Hopefully the guts of these devices are a little greener as well, not just the casing. These should be available in an electronics store near you around April or May.

Any of you guys and gals own bamboo encased devices? If so, how do you like them?
Accessories, bamboo, earth friendly, eco, Micro Innovations