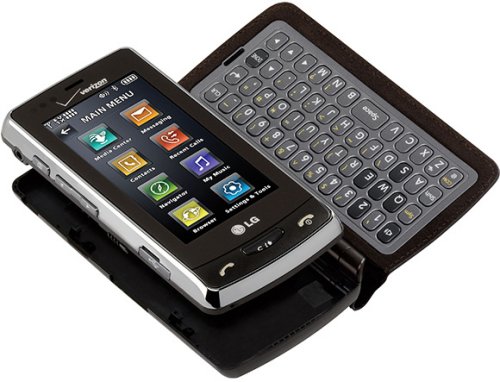 Today the LG Versa has been officially announced. To recap, the phone features a 3-inch(480 x 240)touch screen, an attachable QWERTY keypad, a 2 megapixel camera with autofocus, and flash.
The phone also boasts a music player that can run while you are performing other tasks, a microSD slot capable of holding up to 16GB and Bluetooth 2.1. Some other features include mobile IM for AIM, MSN, Yahoo, web browsing with Flash compatibility, VCast music and is VZ Navigator-capable.

The LG Versa will be available from Verizon Wireless beginning March 1 for $199.99 after a $50 mail-in rebate with a new two-year contract.
LG, official, QWERTY, Verizon, Versa