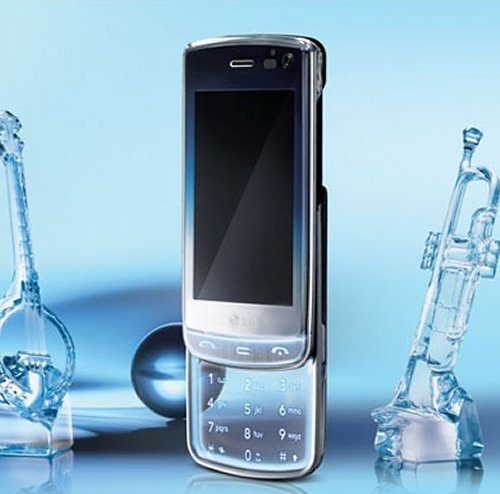 The LG GD900 has just been unveiled, and the transparent keypad phone is a real looker. It's definitely a first. The phone is just 13mm thick and features a slide out keypad that's see through, knocking the iPhone dead as far as cool looks. It may be crystal clear, but the LG GD900 keypad will still glow if you are in the dark.
There aren't many details about what's going on inside other than HSDPA, but it's due out Q2 this year. We do know that there's a second camera on the front for video calls, and we're guessing it's also a music phone, with a proper headphone jack and may have Dolby Mobile inside.

We'll keep you updated on this one.
Clear, GD900, LG, phone, transparent