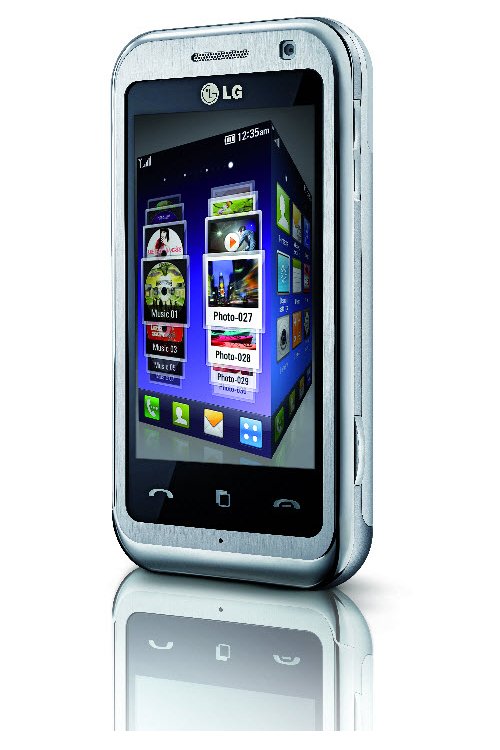 Finally, after all of it's teasing, LG has officially announced it will launch the LG Arena KM900 flagship at MWC 09 in Barcelona. They also announced some new features, while confirming Wi-Fi and A-GPS capability. The LG Arena will also support 7.2 MBps HSDPA data throughput.
It will come with "Dolby and Divx technologies… and feature audio and video technologies never before seen on a mobile phone". The real interesting thing is their new 3D S-Class user interface: A cube-based layout that will give you four customizable home screens for direct access to all features on intuitive, touch-based 3D menus.

The cube interface is interesting, but once it gets all full of your apps etc, we will have to see how it runs.
Arena, cube, interface, KM900, LG, official