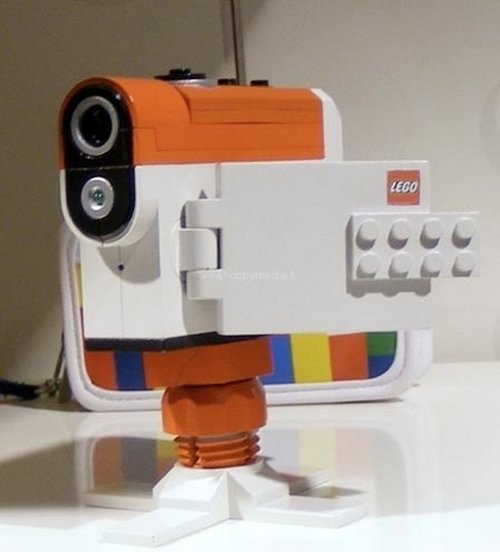 Those Lego-branded Digital Blue devices/toys we've been telling you about are starting to surface. This prototype of the video camera was spotted at a toy fair in Nuremberg.
There aren't any other details at the moment, but it's a bit disappointing as it looks a little too polished and not handmade like the walkie talkie and digital camera we showed you. Oh well, you win some you lose some. It is a prototype, so who knows, it may go through some changes.

Let's hope you can mount it to your other Lego creations.
camcorder, digital blue, Germany, lego, toy