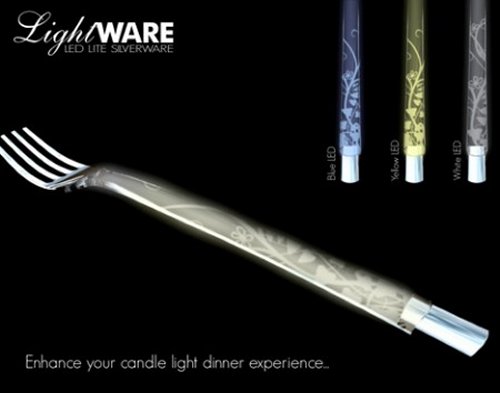 Perfect for those romantic candelit dinners, it's Lightware- the LED lit cutlery. This silverware features a silver head and an engraved crystal body, sure to add to the ambience of any darkly lit dining experience.
They have a small LED powered by a watch battery at the bottom. The electronic part can be removed for washing, because otherwise things would just get gross. Your fork will still stab, but now you will be able to see what you are stabbing. If these don't impress your date, try the Lego cutlery. At least with those you can join her fork to yours and say something sappy.

This is a great idea, but the general shape of this LED silverware makes it look not so glamorous and appealing.
concept, LED, light up, Silverware, utensils