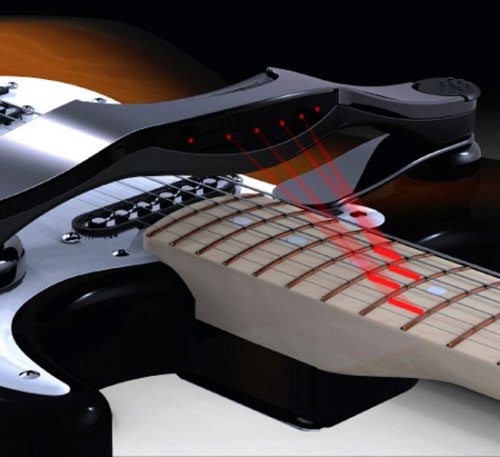 You want to be a Guitar Hero, but you don't know any songs. Just attach this Maestro device onto your guitar, load a music file of the song you want to learn and it will point out the frets you need to hit, using lasers. As any rock god will tell you, guitars and lasers are an awesome combination.
But just be warned, if you suck, no amount of lasers are going to stop you from sucking. You still have to strum and finger the frets. But it does seem like a great way for guitar players to learn songs quickly. If this concept ever gets made, it would probably do really well.

Every time we think that the guitar can't get another upgrade we find something else.
concept, file, guitar, lasers, Learn, maestro, Song