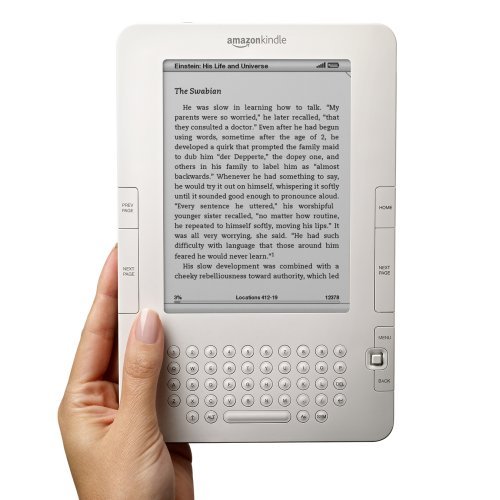 Mobileread has some official-looking Kindle 2 photos and info that it's being released for $359 on February 24. It looks dramatically thinner than it's predescessor and it may be smaller too, judging by that large hand.
Also the back is apparently made of metal and there are stereo speakers at the bottom. It seems pretty official and it has us convinced, but there's no way to know for sure until we hear from Amazon. We'll find out for sure on Monday.

We like it. Too bad it's still going to set you back $359.
Amazon, images, Kindle 2, leak, official, price