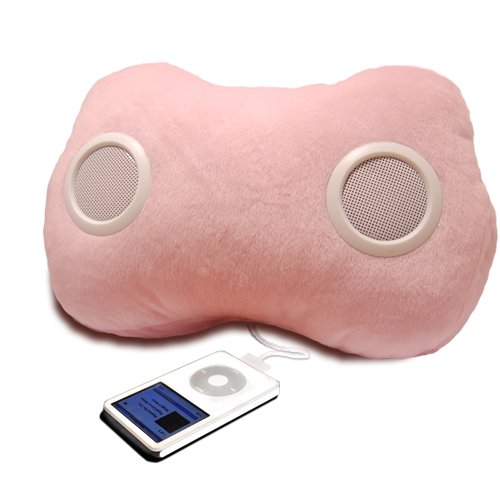 Relaxation, music and boobs. What more do you want? Not all of us have an available bosom in our lives though. Whether your girlfriend is away or you just don't have one, just rest your head on iBoobs and all will be right with the world.
It's a boob inspired relaxation system that features soft padding with a velvet-type material, with nipples covering the speakers, (Not pictured) and it has a headphone jack wire with volume control to connect your MP3 player, mobile phone, computer, or TV. It also runs on batteries.

There's only one size, but you aren't exactly in the position to be complaining about it's cup size. Get your nerd self a pair for Valentine's day and at last experience the joy of snuggling into a comfy bosom. Then cry uncontrollably because you own this.
boobs, bosom, breasts, iBoobs, MP3, music, pillow, speaker