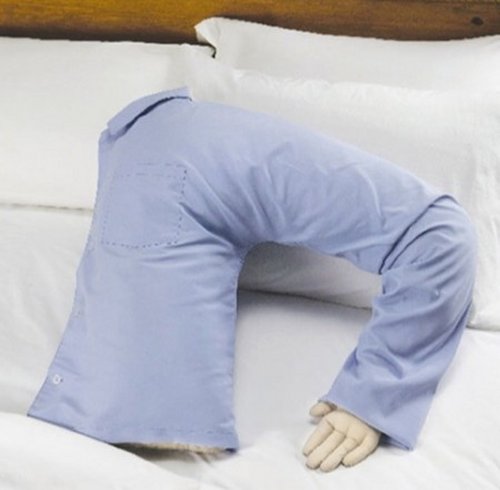 Pillows should be comfy, soft, yet not too soft. A cloud if you will, that will gently carry you off to dreamland. They should not be anything like this Hug Me pillow, which is a pillow that looks like it was delivered by the mafia on a night when horse heads weren't easy to come by.
Do you want to sleep in the embrace of a dismembered arm? I don't. But I'm sure it's perfect for serial killers and the deranged as it will remind them of their last or next victims. The manufacturer should have just went all the way and added the blood and entrails.

You can't get this much creepiness for only $29.99 in any other item.
[Craziestgadgets] VIA [Crunchgear]
arm, bed, comfy, dismembered, Hug Me, pillow, torso