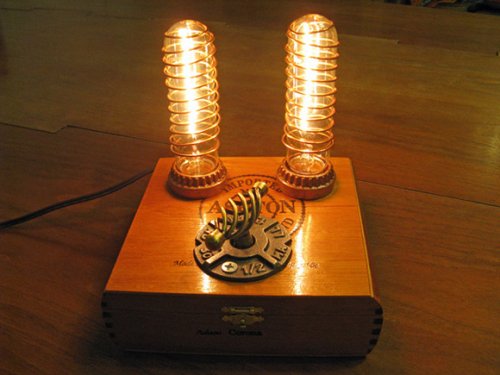 This Steampunk lamp would be right at home lighting up the desk of a 19th century mad scientist. It's basic,simple and unlike some Steampunk creations, isn't overdone and overly thought out. Creator Michael Pusateri made it from an old wooden cigar box, two 60 watt bulbs, a handful of copper wire.
He admits that he got "a little fancy" and painted the ceramic mounts with textured copper paint. And he acknowledges that he could have thrown much more steampunk at the thing, but likes the simplicity. Check out a video below.

We totally agree. Awesome project.

Steampunk Lamp from Michael Pusateri on Vimeo.
DIY, hack, Homemade, lamp, mod, steampunk