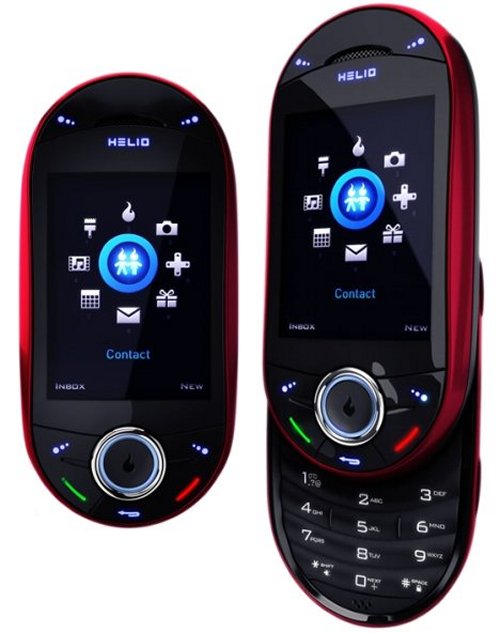 Virgin Mobile USA has confirmed the Helio Ocean 2 release and has seen fit to shower the world with further details like features, price and availability. It's dual slide design is similar to it's predecessor, but this time it's slimmer. Like you couldn't have guessed that. Gadgets and models are always getting slimmer.
Some specs: 2.6″ TFT display with 240 x 320 resolution, 3G connectivity, GPS with Google Maps, Easy access to Facebook, MySpace, YouTube and Flickr, Stereo Bluetooth connectivity, Media player with background mode playback, 3.5mm headset jack, Opera Mini, Mail for Microsoft Exchange, File Viewer with document editing capabilities, 3D gaming, 2 megapixel camera with location tagging and video recording, microSD memory card slot.

With each purchase you'll get a 512MB microSD memory card. The Helio Ocean 2 will be available from Virgin Mobile on February 12th for $149 in red.
Helio, Ocean 2, price, specs