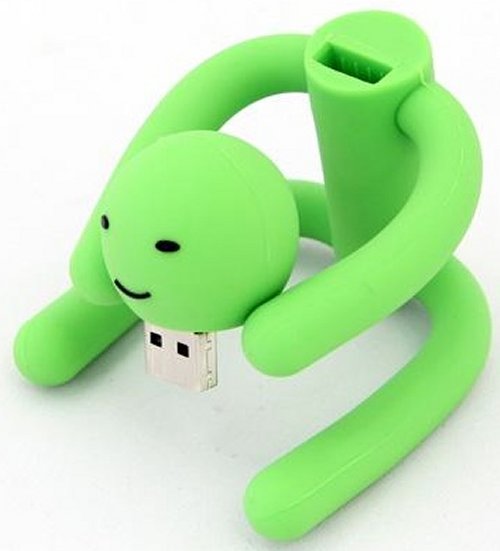 You gotta love a Green USB stick man who can display his own decapitated head with a smile. What's not to smile about? He's fully posable and can bend himself into shapes that would have you in the hospital and your Yoga pants split in half.
The Green Man USB drive holds 2GB of data and basically amounts to a happy green head sticking out of your laptop, while the body is off doing whatever it's doing. Probably humping your wiimote. It's available for $31.

It bends into sick poses and the head comes off. Those two are always a plus.
2GB, adorable, Cute, decapitation, drive, Green Man, head, smiley face, USB