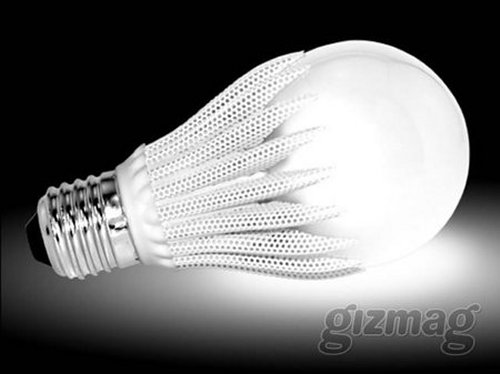 The problem with producing a long-lasting and bright LED Light Bulb is that the components in an LED bulb often fail before the LEDs themselves. Looks like that may change. The GeoBulb II Wedge Base type bulb is designed to fit into all wedge-based fixtures, bringing LED light bulbs up to the brightness of incandescent bulbs and maintaining the quality that make LEDs so good.
The bulb will supposedly last 30,000 hours, using just a fraction of the power of incandescent bulbs, while generating very little heat and isn't susceptible to vibrations or repeated on/off switching. The bulb uses 7.5-Watts of power while dispensing 60-watts of equivalent light.

Pretty impressive. The GeoBulb II will cost you $115 a piece and is backed by an unconditional 3-year warranty, even if used 24 hours a day for three consecutive years.
20 years, bulb, GeoBulb II, LED, lighting