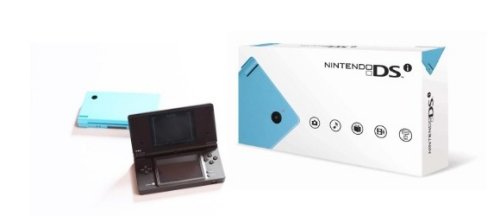 One thing that is certainly associated with the newest game systems from Nintendo is difficulty finding them. Many people who want a Wii still don't have one because they can't find it on store shelves. With the new Nintendo DSi set to launch in April, you may want to start pre-ordering now.
GameStop has announced that it is running a reservation program that for a limited number of DSi hopefuls will ensure they get their hands on the new portable gaming system when it launches. The DSi is being offered in a girly blue color and black.
To place a reservation for the systems requires a $25 deposit and the consoles will sell for $169.99 for the DSi alone and you can get the DSi with a starter pack for $194.89. Highlights of the DSi are a pair of larger LCDs, a SD card slot and dual cameras for taking and editing photos.
DS, DSi, Nintendo, Portable Game System