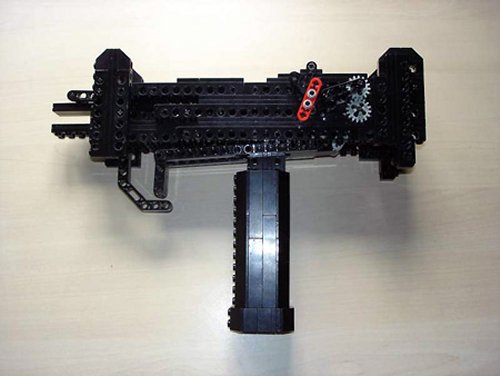 We've seen Lego guns before, but this one is pretty special. It was inspired by the Micro Uzi and this LEGO weapon packs a punch. It can shoot dozens of rubber bands in just seconds.
Flip the switch and it can go from semi-automatic to fully-automatic. You'll want to hit the link for a video of the uzi in action, where you will see that this is not your average wimpy rubber band gun. It can fire off rounds as fast as you can pull the trigger. The secret apparently is in the 8 x 1 LEGO beam that pivots around it's center, for its firing action.

Who doesn't love a Lego gun capable of inflicting much pain?
automatic, Fully, lego, Uzi