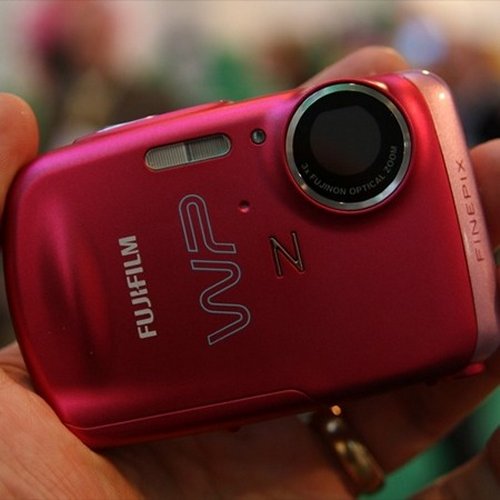 Fujifilm just announced their latest FinePix digital camera, the Z33WP. It targets those of us with a more adventurous spirit, since it is waterproof up to 3 meters and boasts large rubber-type buttons. Some features include a 10 megapixel sensor with 3x optical zoom and a 2.7″ LCD display that will provide instant previews.
The Z33WP only measures 20mm thin. You can choose from green, blue, black, gold and pink options. Though I can't see most adventurers choosing pink. The FinePix Z33WP is expected to have a £200 price point.

So go ahead take your pink camera on an adventure. It's pink. It's tough.
camera, FinePix, Fujifilm, Z33W