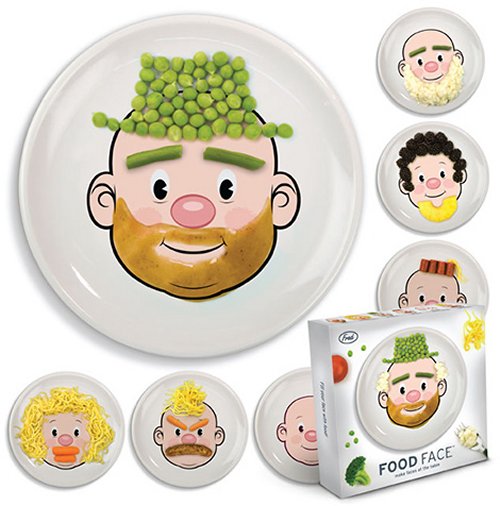 As a kid, how many times were you told to stop playing with your food? Probably a lot. Well, playing with your food on these plates is totally acceptable and even mandatory. The Food Face is a mid-size, hotel-quality, food-safe plate.
It's time you had the freedom to play with your food. Your parents were just too uptight. Make a hat full of peas, or a beard full of corn, maybe put some carrots as the eyebrows. No price yet, but I imagine they will be available soon.

Kids will love this almost as much as grown-up kids.
art, food, Food Face, fun, Kids, Plate, playing