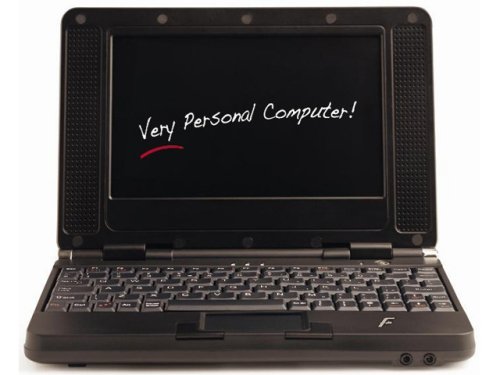 The VPC stands for "Very Personal Computer". Most Netbook manufacturers are working on upping display size and adding more graphics power, but not Fidelity who is offering a first-generation Netbook for the price of $199.
It's weighs only 1.5lbs, has a 7″ display, USB, Ethernet, WiFi, 2GB of memory, and Linux. All for $199. An Asus Eee 701 will cost around $259 today. So let the cheap Netbook battle commence. Fight!

The Fidelity VPC should be available next month.
$199, Fidelity, very personal computer, VPC