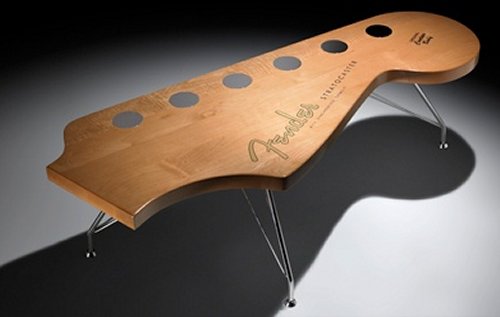 While you're rocking out in your living room, playing Guitar Hero, rest your drinks on this awesome Fender Guitar Headstock Coffee Table. Designed after the classic headstock of a Fender Stratocaster, these $750 tables are made of solid maple, custom stained and varnished to match the color of the vintage guitar.
It would be great to put a screen in and add some buttons, converting it into a full fledged Guitar Hero table that you and your friends can play. But that's just me.

Always use coasters, so you don't strike the wrong "chord" with your host.