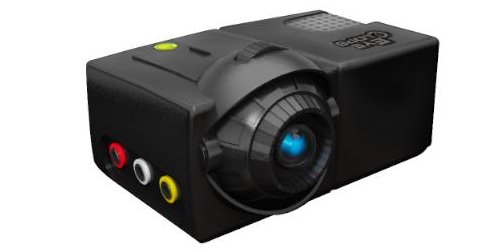 Kids have it good today. I don't think we had any cool projectors when I was a kid. This one is from toymaker Jakks Pacific and looks pretty neat. It's expected to be at next week's Toy Fair in New York.
There aren't any full specs available yet, but we know that it will project a 70-inch image via LED, and it can be hooked up to the other gadgets your kid owns, like DVD players, cameras, and game consoles. What's interesting is the price. The device is expected to sell for under $100, which is much cheaper than the adult versions we enjoy.

Kids today get all the cool stuff.
eyeclops, Jakks Pacific, Kids, mini, projector