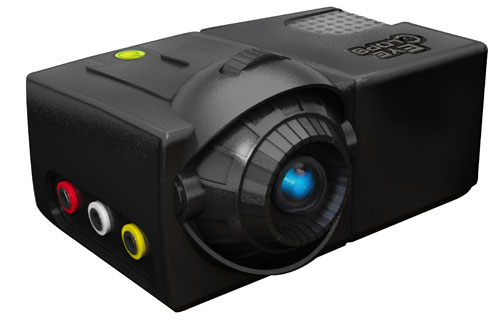 We talked a bit about the EyeClops Mini Projector earlier this month. You may recognize the EyeClops name as a line of high-tech toys for older kids that includes a cool set of night vision goggles and a microscope.
When we first spoke of the projector, the pricing was stated at under $100. Today Jakks Pacific announced the official pricing of the projector of $99.99, a whole penny under $100. Jakks is still not giving us a specific launch date for the projector.
What the company will say about the launch is that it will be this fall. The projector can be powered by D cell batteries for up to ten hours and will include an AC adapter for power from a wall outlet. Other features include integrated speakers and the ability to connect to most input sources like game consoles and digital cameras.
eyeclops, Jakks Pacific, Toys