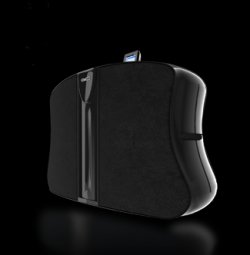 iPod docks. Are you sick of them? Don't worry, this one manages to stand out a bit. This Swiss made EWOO eFizz home dock and sound system boasts 70 watts of power and is now shipping in the US.
It boasts great sound and a great look sure, but the really interesting thing about this one is the 2-way radio remote that allows you to control your entire iPod, iPhone or iTouch through the remote. What you see on your iPod, you will also see right on the remotes 1.8″ screen, even cover art.

It will cost you $499.99.
Dock, eFizz, Ewoo, iPhone, iPod, touch