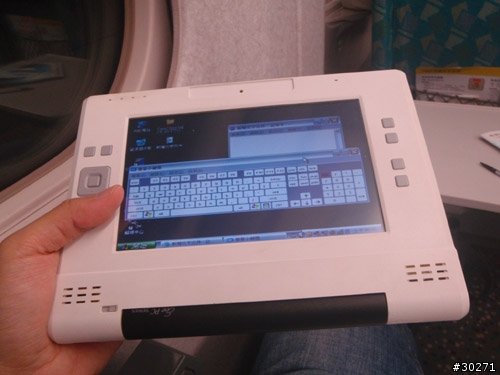 Looks like we will be getting an Eee-branded UMPC at some future date. It almost has to come to pass, what with these drool-worthy pics of an Eee PC 701 prototype, inspired by the original Origami R2H device found on Mobile1.
It does away with the keyboard and loses some weight, at just 1.68 pounds and even comes with a stylus. Sadly there's no word yet on any release date. It may or may not ever make it into production, but it sure looks awesome and we'll keep our fingers crossed.

We want. Excuse me while I wipe the drool off my chin.
701, Eee, pc, prototype, UMPC