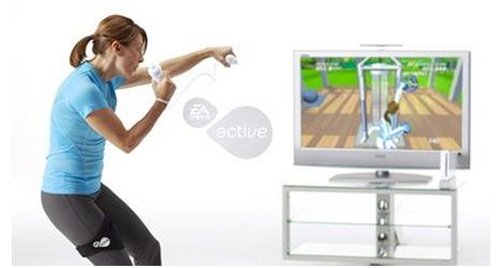 Electronic Arts wants to have more Wii cred, so they are unveiling the new EA Sports Active exercise package, and they hope that it soars past the Wii Fit as the best-selling fitness title on the console. EA claims that you will benefit from a more serious workout with Sports Active compared to Wii Fit.
EA's exercise routine will focus on cardio and strength improvement challenges, and can be played by a single person or as a group. There's also a new peripheral. A specially designed leg strap that will hold the Nunchuk while you hold the Wiimote in your hand. This lets the software track both upper and lower body movement with more accuracy.

The title should cost you about $60.
Active, EA, exercise, fit, Nintendo, Sports, Wii