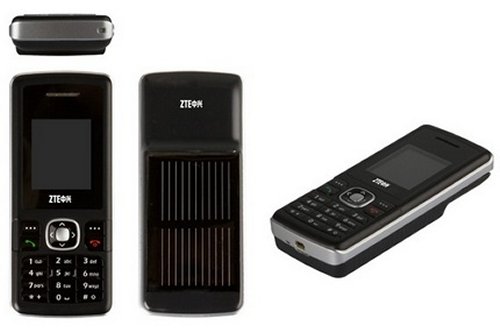 A few days ago we introduced you to Samsung's Blue Earth, their solar powered touchscreen phone. Well, if you like your mobile phones eco-friendly, here's another choice.
The ZTE Coral 200 Eco Phone is from Digicel, a Jamaican Mobile Carrier. It's an entry level candy-bar style phone with a solar panel on the back which charges the phone up when the battery gets low. There aren't a lot of features, but it does have a color display. It should be available by June of this year.

The idea is that it's for folks with "limited or no access to the power grid," which represents some 2 billion people around the world.
200 Solar, Coral, Digicel, eco, phone, zte