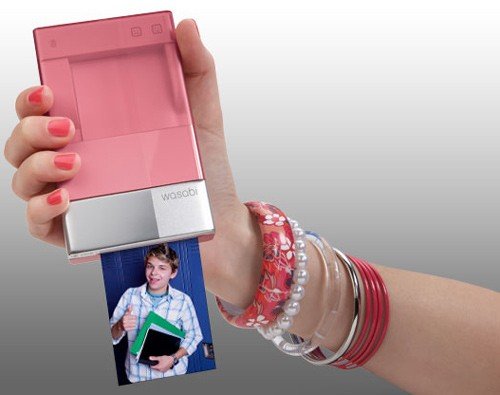 The first Dell-branded, ZINK-enabled product is official. And it looks much nicer then past attempts. The Wasabi PZ310 ultra-mobile printer will instantly produce 2- x 3-inch prints, well not instantly, but in under a minute. Users with Bluetooth capable handsets can send images for printing with just a few clicks of a button.
The device measures just 4.8- x 2.8- x 0.9-inches, and you can get one in black, pink and blue flavors. Get one now for the $99 promotional price. You never know when it will rise back up to $149.

Are you interested? I can't imagine that many actually care about physical prints these days and most printers are up to the task.
$99, Dell, printer, PZ310, wasabi, zink