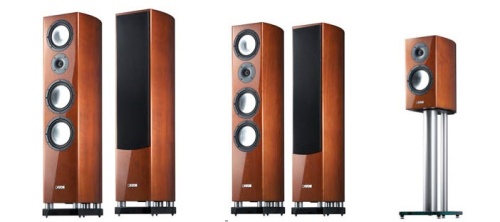 Canton is adding three new loudspeakers to its flagship line of Reference speakers. These new models, the Reference 5.2, 7.2 and 9.2, price for around $10,000, $7,000 and $4,000 per pair, respectively.
The Reference 5.2 and Reference 7.2 are three-way floor standing loudspeakers, and the Reference 9.2 is a two-way monitor speaker designed for pedestal mounting. Canton says these speakers are most notable for their aluminum oxide ceramic dome tweeters. This offers "a smaller dome radius and significant improvements in power handling and distortion characteristics."
Features of these speakers include triple curved cone technology, displacement control circuitry and a choice of high-gloss polished cherry veneer or hand-rubbed multilayer piano lacquer finishes of black, silver, or white. They are available now.
Canton, Speakers