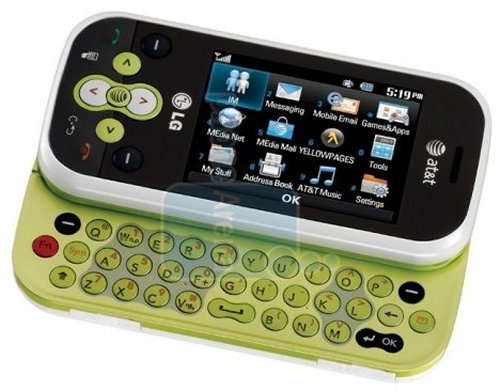 The LG Neon probably looks familiar, that's because it's been released before as the LG KS360. They're both pretty identical, with a full QWERTY keyboard, 2.4″ touchscreen display and other functions. Your only bonus here is the added AT&T logo on the front.
The LG Neon is targeted at youth whose only communications with others are through texting. No word yet on pricing and availability yet, but we should know soon should you be itching to text with this thing.

Maybe it's just me, but it looks like a cheap toy. Kids don't want to text on a cheap looking toy.
AT&T, LG, neon, texting