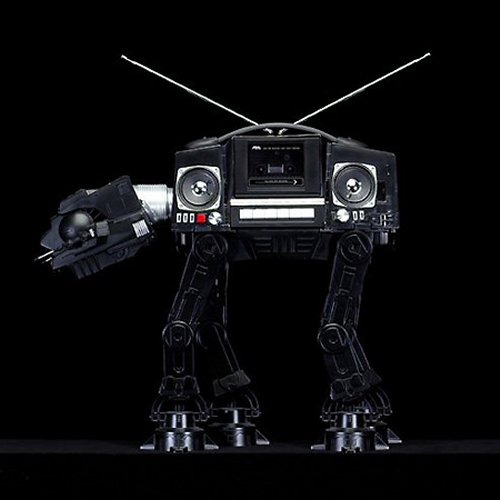 While the AT-AT boombox is easily stopped by a headphones cord wrapped around the legs, it will destroy the morale of any rebels within earshot. Hoth bases easily fall to this beast when it's cranking some Barry Manillow or Yanni.
This thing not only looks like an AT-AT Walker from the Star Wars movies, it actually functions as a boombox, complete with tape deck, speakers, and antennas.

Had the rebels faced gadgets like this, things might have turned out different.
AT-AT, boombox, music, Star Wars