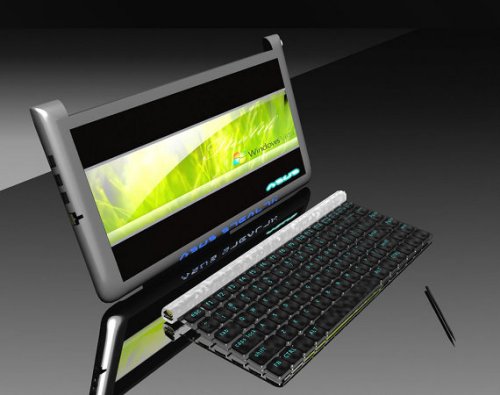 Notebooks don't have to just flip open and be one half keyboard, one half display. Designer Patrick Dotimas developed a concept known as the Asus Stealth, a personal computer that functions as a laptop or a desktop based on its application.
The second half can be removed for a traditional desktop layout, or can fold out like a normal notebook. So it gives you the best of both worlds. It's a great idea and the timing is right in the marketplace, so we hope to see this one surface as a reality real soon.

How long we will have to wait is anyone's guess. Great job Patrick.
ASUS, computer, concept, laptop, Notebook, Stealth