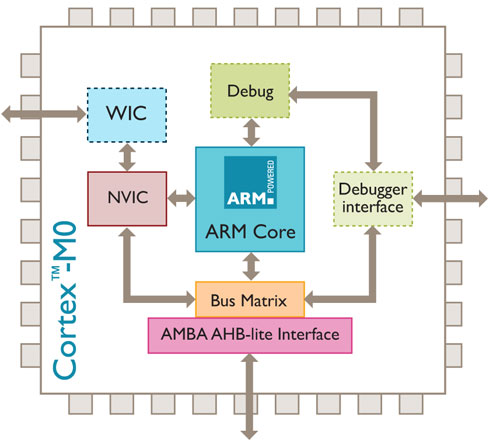 Intel typically holds the majority of the CPU market no matter what segment it is in. However, when it comes to processors for the mobile phone market ARM is tops. ARM processors are in most smartphones and other high-end devices.
ARM announced a new processor today called the ARM Cortex-M0 processor that is being called its smallest, lowest power, and energy efficient processor available. The processor has a low gate count but still delivers 32-bit performance.
The M0 processor needs as little as 0.085 milliwatts of power to operate when using the ARM 180ULL cell library. ARM says that the new processor will be applied in devices like medical equipment, e-metering, lighting, smart control, gaming accessories, ZigBee, and Z-wave devices among others. The processor is also appropriate for mixed signal devices that typically require both analog and digital devices separately.
arm, Cortex, Processor