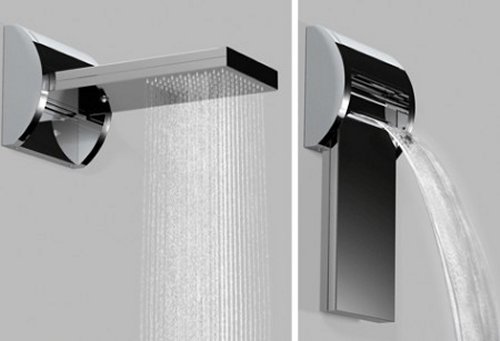 The Aquavolo showerhead from Italy's Bossini looks pretty stylish and modern, but that isn't all it has going for it. It will give you the option to choose between either a pouring out waterfall style shower or a rain shower.
You know, because sometimes you just want something different. Just flip the stainless steel shower fixture up or down to switch between the two. Maybe your wife prefers to re-enact shampoo commercials under a waterfall, while posing and smiling, while you prefer to just get rained on. Whatever floats your boat.

Everybody wins. Well, as long as the hot water lasts.
Aquavolo, Bossini, pours, rains, showerhead