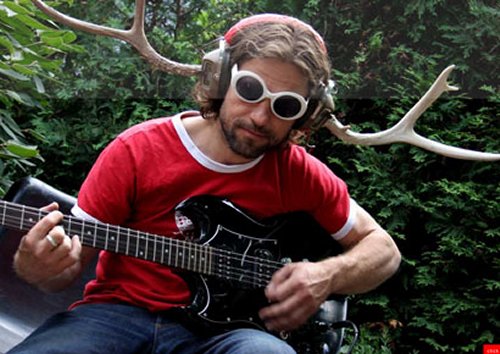 Here's a great redneck way to listen to your favorite tunes. Preferably outdoors, where you aren't poking holes in the wall. But if you have to sit in the woods while rocking out, be careful that some hunter doesn't take a shot at you, otherwise you and your headphones will end up on his trophy wall looking like the lovechild of Bambi and Elton John.
More likely you'll just wear these around town at night and it will lead to reports of strange sightings of a new man-beast with antlers.

And these are not for you and your buddy to headbutt each other while listening to death metal, so you can decide who the leader of your pack is.
Antler, crazy, deer, fashion, Headphones, music