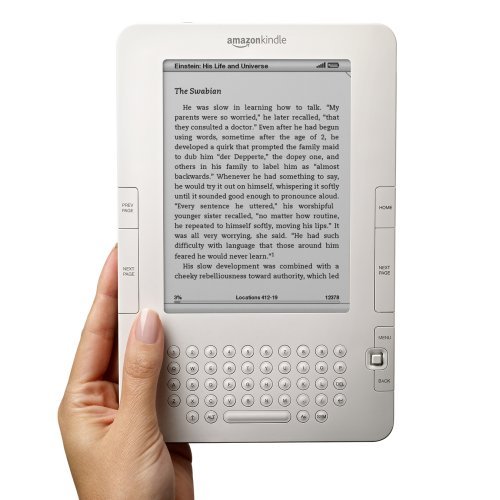 As expected, Amazon announced the next-generation Kindle ebook reader. It comes with the exclusive Stephen King novel UR. The new version will cost $359 and you'll get a reader that's thinner than an iPhone at just .36 inches. One of the most interesting new features is Read to Me, which can read any content on the device back to you in a computer voice.
The device also features seven times more storage, a 16-level e-ink display that turns pages 20 times faster, a battery that will give you 25 percent longer battery life, and a new five-way joystick for navigation. It also features Whispersync bookmarking, so if you start reading a book, you can pick up where you left off on any Kindle.

The device is only available in white, which is odd. You would think they would offer another choice.
$359, Amazon, February 24, Kindle 2, official