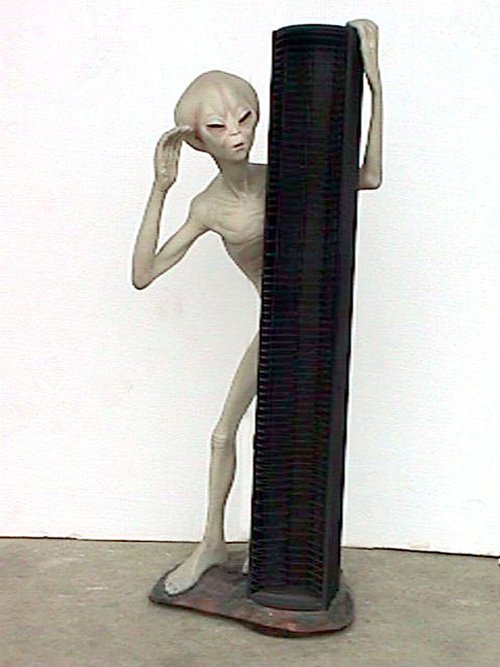 It's not all abducting cows and humans. Aliens love music on outdated media. This may be because UFOs are only outfitted with Cd players or it may be that UFOs actually use CDs for fuel. Who can say?
But get yourself one of these decoy alien CD racks and it will keep your CDs safe. Any thieving grey bastard who aims to steal your tunes will think another of his kind has gotten there first and head to the next house. This keeps your tunes safe and anal probes far away from you.

A few more products like this and we may just trick these alien freaks into staying the hell off our planet.
alien, cd, conspiracy, gray, grey, rack, UFOs