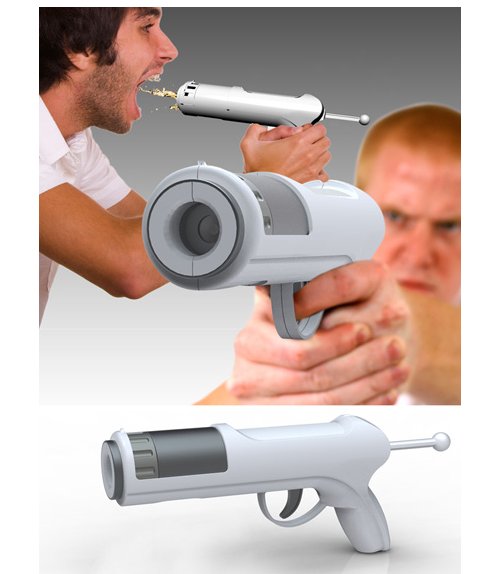 This Alcohol shot gun is light on design, but heavy on shooting alcohol into the mouths of others, or yourself. Great way to re-enact your favorite movies as you soak others with expensive alcohol.
Forget the fact that it doesn't look threatening. Forget the fact that it resembles one of those cookie press guns. Just make someone drink up with extreme prejudice. Nothing on price or availability, but once the folks at UrbanTrend put their booze guns down and sober up, maybe they'll let us know.

They only hold one ounce of booze, so expect to reload a lot.
alcohol, booze, drink, gun, Shot